Patisserie & Bakery Design
Home
»
Patisserie & Bakery Design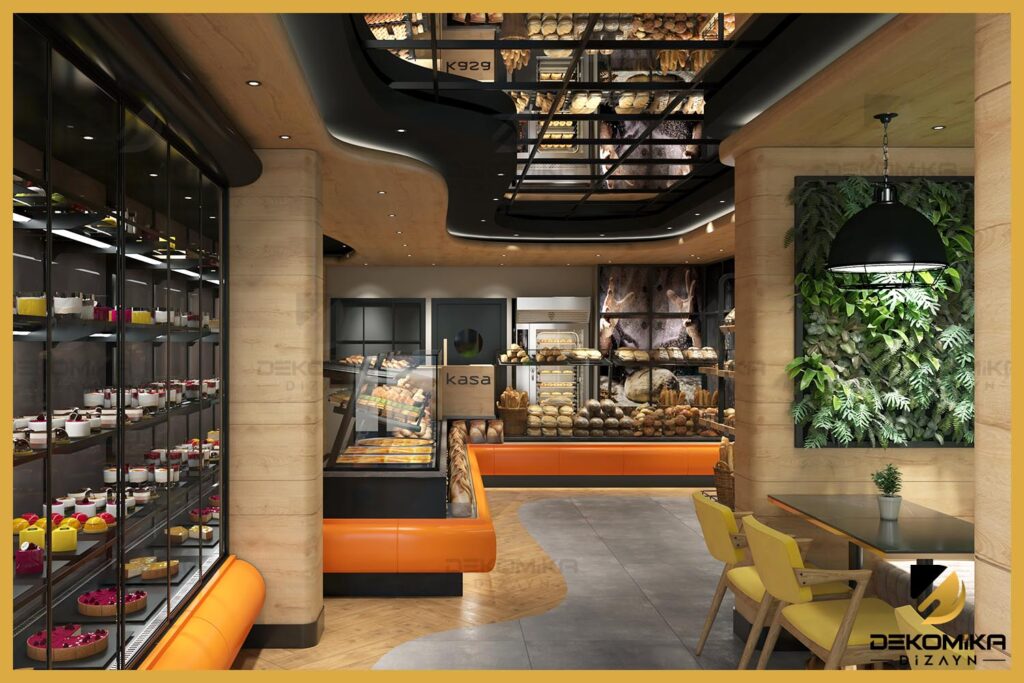 Patisserie & Bakery Design
For those who want to open a pastry shop and bakery, pastry shop design, oven design is very important. For example, examples of decorations that have undergone a transformation in architecture have also been reflected in oven decorations. Bakeries turn into places where you can shop with pleasure. These places attract everyone in with the smell of fresh bread and herb pastry. In addition to these tastes, your customers are also permanent with the comfort and stylish decoration inside.
There are some stages that must be considered in order to open a bakery, pastry shop. These are the choice of location, design, branding and implementation of the prepared project. In this process, we serve in the design and implementation of the resulting project. While planning and designing this whole process, we would like to serve you in the design of bakeries and patisseries .
Let Design That Earns Customers
There should be a pastry & bakery design that will be interesting in the eyes of your customers and will earn you more. In such a design, each section must be carefully designed. Because in a pastry shop, each product such as sweet and salty products, cakes, milk desserts and snacks is located in a different place. And these sections should be in the right place. In this way, your customers who can choose alternatives in a much more comfortable way will be a good return for you. Every detail such as interior design, aisle design, point of sale and counter should be compatible and useful. Therefore, shopping for customers will become more enjoyable and more practical. In addition, we take care to choose easy-to-clean, long-lasting and durable materials in your space.
Your Budget is Always Enough for Patisserie & Oven Design
Budget is important in the design of a quality, interesting and long-lasting pastry shop and bakery. If you work with our company, your budget will always be sufficient. Because our company provides economic applications by carrying out project designs and production with a structure that understands you. In this way, you can determine the budget you have in the first stage of the work and request a solution. It is aimed to provide economic price guarantee in the solution-oriented services offered. It is important to create the best pastry bakery projects, not always haphazardly with economic figures. In other words, it is also possible to get the right project at the most affordable price.
You can follow our YouTube channel to watch our Patisserie and Bakery design videos.
EXAMPLE PHOTOS OF BAKERY AND BAKERY DESIGN