How Should Market Design Be?
Do you have a supermarket that you want to open or renovate? Then we can help you. We design your market with 2D and 3D drawings. While doing this, we take into account the elegance of the market's design. At the same time, besides its elegance, it should be a design where customers can find what they are looking for. We also take into account all factors and details to fully respond to your wishes. It is important to remember that not every design is the same. Is it a randomly designed and placed market design or a design made by the architect and technical team of an experienced company?
When the approval process of the market designs is completed, we start working immediately, weapply the designs one-to-one with our production power . We always prioritize customer satisfaction in all our operations. In this way, we turn your market into a busier and more enjoyable area.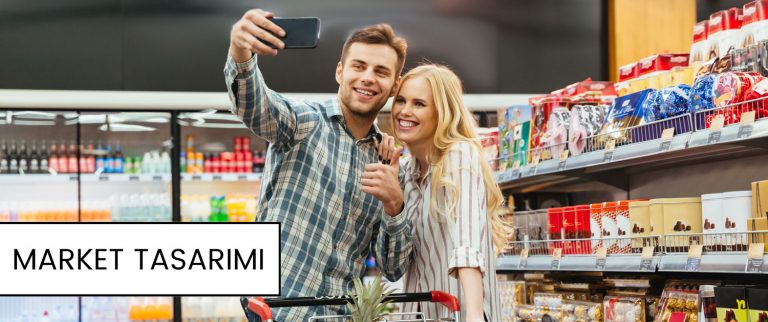 Which Businesses Do Our Market Designs Cover?
Our market design service covers all types of markets. Supermarket, hypermarket, small market, mega market, gross market, discount market, dragstore and micro market. We provide design and application services to all markets regardless of size, location and shape . We are the leading company in market design.
We offer different solutions at every point of your market. Some of these are as follows; delicatessen-butcher aisle, grocery aisle, market shelf systems, wooden shelves and aisles, stands, middle bases, pulses aisle, spice aisle, nuts aisle, cash register decors, forehead decors, bakery products and bread aisle, ceiling decors, column coverings and many more details about the market.
Where Do We Design a Market?
We serve all of Turkey, especially to Istanbul. In addition, we offer market design services to many parts of the world, especially to Germany, Belgium, Switzerland, France, Turkmenistan, Azerbaijan, Tunisia.
You can watch our market design videos by following our YouTube channel.
EXAMPLES OF GROCERY DESIGN